Une version accoustique de Search and Destroy relativement sympathique!
Ces videos ont ete enregistrées lors de la session de 30 Seconds To Mars sur la radio 104.5 le 24/ avril 2010.
Enjoy!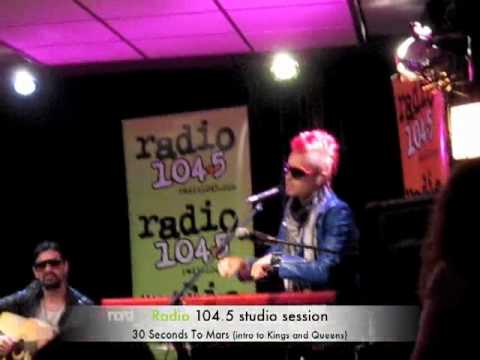 Vous avez aimé cet article? Ceux ci pourraient vous interesser :
Set de 30 Seconds to mars dans les locaux de Sputnik Radio La radio allemande, Sputnik radio,  a accueilli le 23...
30 Seconds to mars interviewés par Sputnik Le groupe interviewé par la Radio Sputnik dans la joie...