L'equipe du site  the Silver tongue, a pu realiser un interview avec le groupe, apres leur concert d'Atlanta.
30 Seconds to mars ont joué au Tabernacle à Atlanta la semaine derniere et nous avons pu interviewer le groupe.
Malheureusement, le manager de la tournée a pensé que c'etait une bonne idée de faire un interview dans un hall bondé, et ne nous a pas donné le temps de prendre un micro, donc il y a quelques fois des moments un peu bruyants, mais vous comprendrez pourquoi.

Arrivés à la seconde question, jared leto a deicidé de nous aider en prenant l'une de nos cameras, et commença a filmer l'interview lui-meme.

Merci mr Leto pour votre aide, et au cretin qui a volé le velo de shannon, nous esperons qu'il rentrera dans un arbre.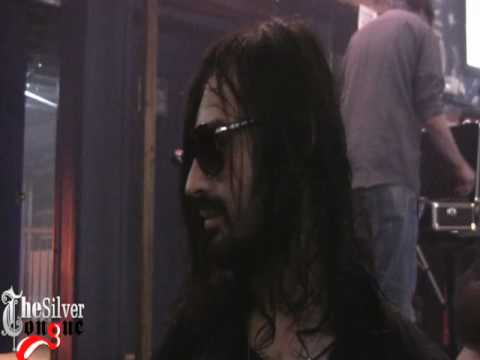 Video (Camera 2) & Editing: James Truax
Vous avez aimé cet article? Ceux ci pourraient vous interesser :